Antivirus Cleaning & Disinfection Services using only Certified Virucidal Cleaner
The sanitizing services are carried out by our professional cleaners. Our cleaning technicians are trained in providing Disinfection cleaning services so that the spread of any dangerous diseases and viral infections is prevented.
All multi-surface antiviral cleaners we use pass BS EN 1276. That is the European standard for the bactericidal activity of all chemical disinfectants. A cleaning product must prove a bacteria and germ kill rate of 99.999% with a 5 minute contact time to pass the BS EN 1276 standard.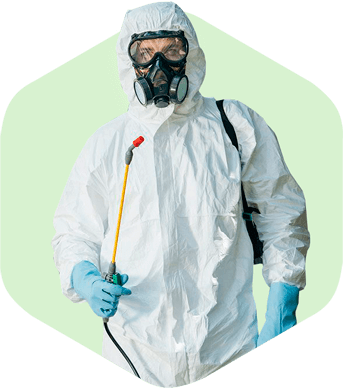 Our company provides all UK citizens with a professional service that has an immediate effect in killing more than
99,9 %
of bacteria and viruses in public places, office buildings, houses, schools, buses, trains, even personal cars, clubs, shops and conference rooms. The treatment is:
Harmless for children and pets
Non-hazardous
Non-poisonous
Bleach-free
Leaves a bacteria-free surfaces and areas and a nice aroma
Have your home and office professionally disinfected in 3 easy steps

Call Us or Book Online Antiviral Cleaning Disinfection for your property

A fully protected and equipped specialist cleaner will be sent immediately

He will treat ALL required risky areas with a CERTIFIED antivirus sanitized and cleaner
Book now

Disinfection Services from £99
See all prices

Handy Cleaners Help You Stop Any Disease by providing residential and corporate cleaning disinfection and sanitizing services
Call our professional team and they will make sure every corner of your property goes under Disinfection in the smoothest way possible. Whether you have big office spaces, computers, technology and more gear, Handy Cleaners will provide efficient bacteria and virus terminating methods to destroy the threads affecting all interaction.

Our methods and antiviral detergents will make sure that you are entering a safe and bacteria-free place. The proven and immediate effects of this cleaning process is safe for all living beings, which means we use absolutely no hazardous, toxic and stain leaving disifenctants.

Even if it is needed, Handy Cleaners will offer re-cleaning and same day service for the ones of you who have urgent meetings with other people in bigger spaces. Call the staff now on 020 3743 0505 and book an appointment as soon as you think it is necessary. We will always be on line to hear out your desires and will make a cleaning and Disinfection plan for your working space.
Book now

If you need urgent Disinfection and sanitizing process at home, call us again at 020 3743 0505
and we will make sure all of your family member are protected not only from the presence of Coronavirus but also most of other types of viruses which can evolve from bacteria. It is highly recommended for flats, houses with more than two family members, it is absolutely safe for babies, elderly people, pets and for you.
Call Our Team Now For Urgent Bookings in London
Areas we cover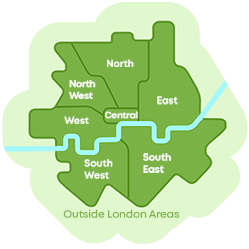 020 3743 0505
Call us now!
Book now

Our cleaning team works only with the highest quality of disifenctants suitable for carpets, wood tables, bedrooms, toilets, kitchen spaces and living rooms. You can choose even a basement clearance and garage tile scrubbing which will demolish all virus from the floor, walls and ceiling.

You can be sure that in less than 5 minutes on phone with our agents, the booking will be made and our cleaning specialists will be at the address in no time. Your well-being is our top priority, so we make sure get what you deserve - the best deep cleaning service in London.
Frequently asked Questons and answers:
Q: How fast can I book the service?

A: You can book Handy Cleaners immediately and the team will take care of the rest. You will receive further information when to expect our cleaning team.

Q: Can we leave pets in the house while the team is working?

A: No, while our team is using the disifenctants, there must not be any family members or pets in the house. One hour after the working process, you can go back safely without any concern.
Q: Do I need to provide anything more specific before the cleaning and Disinfection?

A: No, this is a job for Handy Cleaners, once we meet, you will only need to relax and wait until our professionals take care of the cleaning in your property

Q: How long usually the process takes?

A: It can take up from thirty minutes to a couple of hours to finish the Disinfection job to bring maximum results.
Testimonials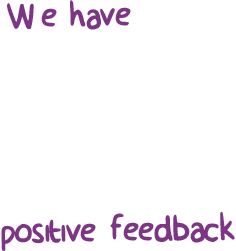 95