TERMS & CONDITIONS
The following conditions here state the rights, obligations, and responsibilities of all parties involved in this Agreement. In places where the words 'you' or 'your' appear, they refer to the Customer. The words 'we', 'us' or 'our' signifies Handy Cleaners. The present terms and conditions can be changed and/or amended without prior notice. Your attention is drawn to our cancellation policy described in Clause 4.
Introduction
1.1 Please check that the details in these Terms and on the Order Confirmation are complete and accurate before you commit yourself to the contract.
If you think that there is a mistake, please make sure that you ask us to confirm any changes in writing, as we only accept responsibility for statements and representations made in writing. Handy Cleaners is a trading name of AM TEAM LTD, Registered in England & Wales, Reg No. 12218088. Registered office address of the company is 4 Kelvin Court, Spencer Road, London, United Kingdom, W4 3SX.
2. Bookings and Confirmation
2.1 At the time of the booking you have to provide us with an accurate description of your property to include the number of bedrooms, bathrooms, etc. Handy Cleaners. reserves the right to amend the quote and charge for any extra work that needs to be carried out.
2.2 If you provide us with incomplete, incorrect or inaccurate information or instructions, we may cancel the Order, or we may make an additional charge of a reasonable sum to cover any extra work that is required;
2.3 Access to property: You shall ensure that access to your property is available either by providing a set of keys in advance of the date of cleaning or by ensuring someone is at the property on the day of the clean.
(a) In the event of our cleaners being unable to obtain access to the property due to lack of keys, lockout or no one being present you will be subject to the minimum charge of 50 GBP.
(b) In the case that our teams have to travel a distance further than 3 miles to pick up or drop off the keys of the property to be cleaned, an additional charge will be added based on the distance to be travelled for key pick up/drop off.
2.4 Credit or debit card details, must be provided in order to secure a booking.
2.5 Once a job has been confirmed, a slot will be reserved for the performance of the service. Please note, that the confirmation of the time of the job is only an estimate, as we do not have control over given circumstances, including but not limited to traffic, bad weather, or force majeure events.
2.6 Please note that it is your responsibility to make parking arrangements. You may need to contact your district council to request a parking permit, or suspension. Any parking fees or fines, accrued during the time of the service provided, are to be paid by the customer.
3. Pricing and Payment:
3.1 Our prices are based on pictures and information provided by you. We reserve the right to amend the Quote/Order Confirmation should we feel it is necessary.
3.2 The Services provided by Handy Cleaners. are payable in cash to our operatives on site, or by card over the phone at the beginning of the service. We do not accept cheques.
3.3 Prices are based on a minimum charge of the corresponding service to be provided.
(a) Carpet cleaning minimum of 55 GBP including VAT
(b) One Off Cleaning minimum of 144 GBP including VAT
3.4 Additional charges may include: congestion charge of 11.5 GBP or an additional charge (based on distance) if your property is outside of M25.
4. Re-schedule and Cancellation of Appointments:
4.1 In case you decide to cancel the appointment less than 24 hours prior to the job cancellation, a fee of 50 GBP will apply without further notice
4.2 Handy Cleaners. reserves the right to charge 25 GBP in case the appointment needs to be rescheduled in a short notice (less than 24 hours prior to the job)
4.3 Cancellations can only be made over the phone or e-mail. Voicemails are not a valid option for re-schedulling and/or cancellations.
5. Services:
5.1 In order to provide professional and quality service, our teams must have adequate lighting and warm water available at the property. In instances where the health or wellbeing of our teams is threatened, due to hazardous environment, Handy Cleaners, reserves the right to cancel the appointment.
5.2 We reserve the right to sub-contract any or all of the Services
5.3 We require that you (or representative) are present at the end of the cleaning in order to inspect the Services and sign off the work as completed to your satisfaction. In the event that you are not present, the Services will be treated as accepted by you.
5.4 We will make every effort to arrive and complete the Services on time however there may be delays due to circumstances beyond our control. In this case we will complete the Services as soon as reasonably possible.
5.5 Pre/End of Tenancy Cleaning:
(a) Please note that we do not wash / clean walls and ceilings!
(b) Pre/End of Tenancy Cleaning means that our teams will clean the premises based on the criteria that there are no personal belongings left in the property. In the event there are personal belongings on the premises, we reserve the right to cancel job without further due notice. If a return visit is necessary a charge will be added.
(c) Pre/End of Tenancy includes the following: floor cleaning, tile polishing, cleaning of kitchen appliances, dusting of cupboards, drawers/worktops, skirting boards, doors. We do clean windows, only if they are reachable.
(d) This service also includes cleaning of fridge/freezers, however they must be defrosted 24 hours prior to the service. If the fridge/freezer is not defrosted 24 prior to the scheduled time of the service, it will not be cleaned under the pre/end of tenancy service.
(e) Lime scaling the bathroom, sanitizing all surfaces removing any mould or stains, as much as possible.
(f) All cleaning products and equipment will be provided by the cleaning team and will be included in the price. The End of Tenancy Cleaning DOES NOT include steam carpet, upholstery or curtain cleaning. These services should be booked at additional cost and preferably should be mentioned at the time of the booking.
(g) Washing and stacking of dirty utensils, glassware, cutlery, crockery, pots is offered at additional cost of 20 GBP.
(h) Upon request the outside area might be cleaned at additional cost. This includes sweep of hard areas such as patio and paving, wash inside and out the front door and brass work, cleaning of garden furniture(such as table and chairs).
In the unlikely event that the Services do not conform to these Terms, please let us know IN WRITING within 48 hours of the completion of the job. We will re-perform the Services free of charge. *This is only applicable to the End/Pre of Tenancy Cleaning service.
5.6 Re-Clean Policy:
(a) Handy Cleaners. will perform re-cleans only for customers who have provided and inventory report and pictures, 48 hours after the completion of the service. Re-clean policy, and 48 hour guaranteed service is only applicable for End/Pre of Tenancy Cleanings.
(b) Filing a complaint 48 hours after the property has been cleaned, or after new tenants have entered the property is not-acceptable. Therefore, any complaints filed later that the acceptable time frame will be disclaimed / dismissed.
(c) A re-clean policy can and will only take effect when a payment for the initial service has been made.

5.7 Carpet Cleaning
(a) The carpet cleaning service can only be carried out in areas which are accessible (please, note our machinery is quite heavy). In the case that your property is located on a floor, where there is no lift, our technicians will not be able to provide the service.
(b) In order to clean carpets our technicians may move light furniture and or other items obstructing the ability to give an optimal clean. We do not move heavy items such as beds, wardrobes, etc.
(c) Carpets will be slightly damp straight after the clean. Estimated drying time may vary depending on the nature/fabric of the carpet. We expect drying process to last between a few hours and a day. Please, be advised that by providing a good ventilation or heating, the drying time can be decreased. Handy Cleaners. will not be held responsible for any damage, or discolouring caused by placing heavy items on the carpets shortly after they have been cleaned.
5.8 One Off Cleaning
(a) One Off Cleaning can include some of the following: cleaning of windows (only if reachable), window/picture frames, and skirting boards. Cleaning of floors and tiles are washed (bathrooms, WC); complete kitchen/kitchenette cleaning, cleaning and sanitizing surfaces. Please, note this service is charged at an hourly rate.
(b) This service can also include professional steam cleaning of the carpets upon request at additional price. Our minimum requirements for one off cleaning services are 2 cleaners for 4 hours. We work in half an hour increments.
5.9 Curtain Cleaning (Steam):
(a) The curtain cleaning service entails light steam cleaning on curtains which are attached to curtain rods. You as a client, are advised that between 5-10% of curtains might shrink during the service. It is advisable to check the label of your curtains before booking the service.
5.10 Rubbish Removal /Collection
(a). Removing of any unwanted items (food, furniture) or rubbish, that have been left in the premises, can be arranged upon request and ONLY in case there is a designated place (dumping ground) in front or beside the property. Rubbish removal/collection is provided at an additional charge.
(b) Handy Cleaners is not responsible for any penalty issued in case the occupant fails to resolve this matter in advance.
6. Liability:
6.1 Handy Cleaners. will not be held liable in case -
(a) the Services not being completed due to the lack of suitable cleaning equipment supplied by you (if applicable);
(b) wear or discolouring of fabric becoming more visible once dirt has been removed;
(c) existing damage or spillage that cannot be cleaned or removed completely using normal cleaning methods;
(d) damage to wood floors where protection or felt pads have not been fixed to legs of furniture;
(e) the Services not being completed due to a third party entering or being present at your property whilst we are performing the Services;
(f) the service is incomplete due to obstructed access to clean under heavy furniture such as heavy furniture, such as freezers or american fridge-freezers, etc.
(g) curtain shrinkage during a curtain steam cleaning.
All services are subject to Handy Cleaners. TERMS & CONDITIONS
Please note: Handy Cleaners. aim to deal with any issues with the service provided as soon as possible. Therefore any complaint filed later than 7 working days (from the date the service provided) will NOT be dealt with.
Terms and conditions for HandyCleaners.com
The terms and conditions summarised below, and on other Handy Cleaners documents, outline the way in which you may use our website handycleaners.com (our site) and related services. The terms are relevant for all users, customers and guests. It is imperative that you read and understand these terms before continuing to our website. By entering our site you confirm that you have read our terms and conditions and that you will adhere to the stipulations outlined within them. Anyone who does not agree with our terms and conditions should cease to use our site with immediate effect.
Handy Cleaners (We) is in complete control of handycleaners.com. We operate from the following address: 53A Bollo Lane.
Site Access
1.1 Our site is accessible on a temporary basis and can be amended at any time without any prior notice. We do not guarantee that our site will be available on an ongoing basis. We do not accept responsibility for any problems arising from site inaccessibility.
1.2 We reserve the right to limit access to our site at any time. This restriction can be extended to guest users and registered accounts.
1.3 All security information should be treated in a confidential manner. This includes passwords, user names and any other security-related information that has been set up by yourself or allocated to you by the site. We retain the right to inactivate your account, password or user name if it is deemed that you have not abided by our terms and conditions.
1.4 Arrangements to access our site should be made solely by the user. You are also responsible for the actions of anyone accessing our site via your computer or internet connection and should ensure that such people comply with our terms of use.
Site Transactions & Company Liability
2.1 We act as an introductory agent for cleaning companies and provide links between them and you. We have permission to take bookings for them. To do this, we will ask you to provide us with relevant booking information which we will then pass on to a suitable service provider (Provider). You will then receive an email confirmation containing details of your booking and a link to our Services Terms and Conditions.
2.2 A contract between you and the Provider will only exist once you have agreed to the Services Terms and Conditions.
2.3 The Provider is completely responsible for the services carried out. The provisos outlined in the Services Terms and Conditions are legally binding; you should ensure that you fully comprehend the terms before agreeing to them.
2.4 All contact relating to your service provision should be carried out through us and not through your Provider. All card, cheque and bank transfer payments will be processed by us.
2.5 We do not take responsibility for the service provision. While we take every feasible step to ensure that our Providers are suitable, they are completely responsible for the service provision. By agreeing to our terms and conditions you accept that we cannot be held responsible for their actions.
2.6 While we are not responsible for the actions of service providers, we do accept feedback about your experiences with them. You can contact us on 020 3743 0505.
Intellectual Property Rights
3.1 Unless otherwise stated, we are the sole owner of the site's intellectual property rights. The material on our site is protected by copyright laws. All intellectual property rights are reserved.
3.2 You may download, copy or print material from our site for personal use. You can also encourage others to read the material on our site.
3.3 You are not permitted to amend any of the material which you have downloaded or printed from our site. Images, videos, graphics and audio files should not be used out of context and should always be used with the associated text.
3.4 You should always identify us, and any other noted contributors, as the owners and providers of information which you have used from our site.
3.5 We do not permit you to use any information from our site from business purposes. If you want to use information for such reasons, you must obtain appropriate permission from our licensors.
3.6 If you do not adhere to our intellectual property rights, we will remove your right to use our site. We also reserve the right to destroy any material which you have used in breach of our terms and conditions.
3.7 handycleaners.com is trademark of Handy Cleaners.
Information & Its Use
4.1 You should not rely on commentary and other materials contained on our site as a source of advice.
4.2 We cannot be held responsible for the incorrect use of information from our site.
Site Updates
5.1 We reserve the right to update information contained on our site without any prior notice. We may also terminate access to our site at any point in time.
5.2 We are not obliged to update information on our site. Information contained on our site may therefore be out of date.
Site Content
6.2 Information contained on our site may not be accurate. While we do try to ensure that it is reliable, we do not accept responsibility for any inaccuracies. We, and all other companies and Providers linked to us, do not accept liability for any of the following that you deem to have arisen from inaccurate information on our site:
6.1.1 The voiding of warranties and other conditions which may otherwise have been in place.
6.1.2 Any loss or damage that you deem to be a result of information contained on our site, the use of our site or the use of any other websites connected to our site. These losses could include:
6.1.2.1 reduced sales or earnings;
6.1.2.2 reduced business activity;
6.1.2.3 reduced profits or loss of contracts;
6.1.2.4 reduced level of actual or expected savings;
6.1.2.5 the loss of information;
6.1.2.6 reduced support or fewer donations;
6.1.2.7 the ineffective use of time by office staff or management personnel. This includes contract breaches, carelessness and civil wrongdoings i.e. tort.
6.2 This does not affect our liability for any bereavements or injuries resulting from negligence on our part. We also accept responsibility for any falsification of information and all other liabilities which we are legally required to.
Data Gathering
7.1 Information which we obtain about you during a visit to our site will be held and processed as per the details contained in our privacy policy.
7.2 Once you have accessed our site, you are agreeing to the terms laid out in our privacy policy. You are also confirming that all information you provide will be accurate.
Adding Information
8.1 Any information that is uploaded or added to our site must be in adherence to our terms. This includes uploaded files, comments made and any contact made with other site users. It is your responsibility to ensure that information uploaded adheres to our terms; we therefore, take no responsibility for any information uploaded which does not comply with our terms.
8.2 We retain the right to use any information uploaded to our site in a non-confidential manner. This means that your information may be duplicated, dispersed and released to other parties as we see fit. We may also reveal your personal details to any other company or individual person who claims that information you have posted is in breach of their privacy or intellectual property rights.
8.3 We do not accept responsibility for any information that is uploaded by a site user. This includes its accuracy and subject matter.
8.4 Any information which you upload to our site can be removed if it is not in accordance with our terms and conditions.
Security Concerns
9.1 Unless otherwise agreed, you are not permitted to access our site or any information, databases or technology connected to it. Introducing viruses or other malicious software is also in breach of our conditions, as is damaging our site through any other form of service attack.
9.2 If you do breach our security guidelines we will seek to prosecute you via the Computer Misuse Act 1990. In doing so, we will pass your personal information to the police and you will no longer be permitted to access our site.
9.3 We do not take responsibility for any damage which you incur as a result of viruses or malicious attacks originating from our site or from any other sites linked to it. This includes damage or losses to your hardware, software or any other information stored in relevant files or databases.
Setting Up A Link To Our Site
10.1 We do permit you to set up links to our home page providing the link does not infer any sort of alliance or testimonial to your site. The link should not be made in such a way as to harm, or benefit from, our status and should only be done so in a reasonable and legal manner.
10.2 Links to our site should only be set up on websites which you own and are in control of.
10.3 If you setting up a link to our website, you must ensure that your site is operating in complete adherence with our content terms and conditions. You must also ensure that you do not frame our website or set up any link other than to our home page. We can decide to forbid all links to our site at any time without prior notice.
10.4 You must not use any information or set up any links to our site outside of these terms and conditions. If you would like to do so, please contact us via the following email address: [email protected].
Site Links
11.1 Links to other sites or documents on our site should be used for information purposes only.
11.2 We do not accept responsibility for the content of any site or documents which are linked to our site. This includes any damages or losses to hardware, software or information.
Law Enforcement
12.1 Our site is under the non-exclusive jurisdiction of English courts and any concerns will be deals with in accordance with English law. We are also permitted to pursue convictions in other appropriate countries where a breach of terms may have been made.
12.2 Any convictions, investigations or claims relating to our terms and conditions will be dealt with in accord with British law.
GDPR & Your Data Protection
13.1 All of your data collected during the process of your quotation or/and during the chosen service will be stored safely and securely and will not be shared with anyone.
13.2 We will not use your email address to send you any advertising emails or promotions unless you have subscribed to our form.
13.3 You can at anytime request to unsubscribe and therefore will not receive any emails from us once you have unsubscribed.
13.4 You will continue receiving important emails such as quotations, amended quotation, confirmation and amended confirmation as well.
13.5 Your data will be stored for 36 months and will be automatically deleted once the period of time has passed unless you have chosen to use our services once again during that time.
13.6 You can at any time request to obtain the data that we have stored for yourself and we shall present it to you in 15 business days.
13.7 You can contact us at any time to request additional information or to file a complaint regarding your data.
Amendments
We reserve the right to amend these terms and conditions at any time without prior notice. You are solely responsible for keeping up to date with any changes and can do so by checking this page and any other relevant pages on our site on a regular basis./p>
Points of Concern
If you would like to raise any concerns about our site, or information contained on it, contact our customer services team on [email protected].
We would like to thank all users and visitors for taking the time to appreciate our site.
Please note that we do not take any liability for news stories contained on handycleaners.com. News stories are updated automatically by an rss feed and are in no way a reflection of our business or services.
020 3743 0505
Book cleaning service
Testimonials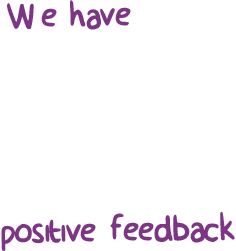 95