Highly Rated Cleaners Available to Hire in and around London
If you are situated near London and require a cleaner to help get your property ship-shape, we will be able to help. Our cleaning company is the best when it comes to delivering home cleaning services just outside the capital. It will be a cleaning service that gets the job done, that delivers great results. House cleaning needn't be a tricky endeavour with Handy Cleaners operating in your vicinity. You will be able to palm those domestic cleaning jobs off into the capable hands of our trusty cleaners and have full confidence that the job will be completed to a high standard. Dial 020 3743 0505 today to hire one of our home cleaning services.
House Cleaning at Prices that You will Love
If you have got a property that sits just Outside London and you require a house cleaning service, you are going to want a local, expert cleaning team on your job. You are going to want the professional cleaning job done the right way, carried out by an expert cleaner. And that is understandable. But you are also going to want to hire the cleaning service for a low and affordable price. We understand that affordability of service is key when it comes to domestic cleaning. Price is always going to be an important factor. You will be pleased to know that at Handy Cleaners, we keep our prices low. To get great rates for your job, call our team today on 020 3743 0505 and get your free price quote.
Cleaning Services to Suit All of Your Needs
Those situated in Outside London districts hire our cleaning services for a range of different cleaning requirements. Many require expert cleaners to provide deep cleaning, clean their properties from top to bottom. An increasing number of people are calling upon our cleaners to tackle specific cleaning jobs, pay special attention to problem areas in their properties. At our cleaning company, you will be able to get a professional cleaning service that is just perfect for your needs. Whatever service you require, you will get an expert cleaner on board, a true professional, one that is skilled in the art of deep, professional cleaning. For more information and to receive your free, no-obligation price quote, call 020 3743 0505 today.
The Best Outside London Cities
The cities surrounding the capital get plenty of traffic, warrant a lot of interest. Those working in London often wish to enjoy a quieter pace of life and seek the surrounding areas as places to bring up families. Areas such as Kent, Surrey, Essex and Reading are close to the capital. In terms of sites to see outside the capital, there are plenty to visit. Oxford and the Cambridge will provide a beautiful day out to see the British countryside, and the New Forest is a stunner too, in addition to the picturesque New Forest National Park.
Our Cleaners are Available to Hire Whenever You are in Need
There are many reasons why people call upon our cleaners to provide top-notch cleaning services for Outside London properties. One is that we are a professional, experienced cleaning team and can cater to all of our customer's needs. We only use experienced, trusted cleaners who are skilled and trained when it comes to implementing different cleaning methods. Our workforce cleans to a high standard and will rectify those cleanliness issues in your property without any issues. Want a hassle-free experience when it comes to your domestic cleaning needs? Then get in touch with our team and find out more about what we can offer you today.
Areas we cover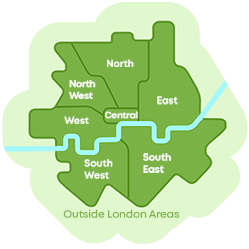 020 3743 0505
Call us now!
Book now

Testimonials
My business recently used Handy Cleaners for office cleaning. We gave them instructions, and they followed everything to a tee. The cleaners conducted themselves professionally whilst...
Andy S.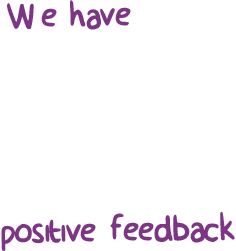 95
My business recently used Handy Cleaners for office cleaning. We gave them instructions, and they followed everything to a tee. The cleaners conducted themselves professionally whilst working in our office and completed a speedy and thorough job. I was so happy with the service, I spoke to my superiors and we've decided to make it a regular thing.
The cleaners from Handy Cleaners have been working for me for over a year. They make weekly visits to my flat to perform deep cleanings. They are simply fantastic. Lovely people.
I am thrilled with the upholstery cleaning. The team steam cleaned my sofa to remove staining. The sofa looks great. These cleaners know what they are doing, and they charge less than most of the cleaning services in my town.
Ashley Clayton
10

Apr 2020
The cleaners from Handy Cleaners are terrific. They handle all of my cleaning needs and charge me less than my previous service.
Show all
Reviews for our Outside London cleaning services