Why Are Our Cleaners The Best Local Choice for West Londoners?
If you're looking for a truly helpful cleaning company in West London, you needn't spend another moment searching! The work we do at Handy Cleaners represents the highest level of quality possible, at the most affordable prices around. Our cleaners have years of experience under their belts, and come fully qualified and ready to find you a solution that really works. Don't become a slave to chores or the consequences that come with not cleaning while you can. Simply come to us, where we can provide you with house cleaning like you've never seen before! We love servicing local customers, and we're confident you'll be more than satisfied if you call 020 3743 0505 today!
What We Do That Sets Us Apart
From carpet cleaning to upholstery cleaning, we do it all for you with a level of skill you won't find anywhere else in the area! That's because we always stay ahead of the curve and up-to-date with all of the top eco-friendly cleaning methods and supplies. When you bring us in for home cleaning in West London, you know that you can have every single thing you need dealt with sorted quicker than the competition. We even offer emergency same day service for those in a tight spot, so why not see what our cleaning services can do for you? We'd love to discuss your needs and make sure you get exactly what you need.
A Cleaning Team That Can't Be Bettered!
We spend a lot of time making sure that the staff we employ are at the top of their game. Complete with the kind of experience you won't find elsewhere, it's their dedication and workmanship that really gives us the reputation we have in West London. Our teams of cleaners will work closely with you to make sure that you get just what you want from our house cleaning. Not only that, but they offer you a level of safety and security that no other cleaning firm can. You won't have to worry about clumsy or sloppy workers with us, as we take the strength of our employees extremely seriously. To find a cleaning company who really cares, call up 020 3743 0505 today!
Knowing West London
The large expanse of West London is an important area of the capital city, which is famous for many impressive institutions, landmarks and areas of interest. Not least of these is London's Heathrow Airport, which acts as a huge hub for international travel and is one of the area's biggest employers. Similarly, the University of West London is incredibly well regarded and is currently home to some forty-seven thousand students! It features many well-known and densely populated boroughs including Brent, Harrow, Hammersmith and Fulham, Ealing and Richmond upon Thames. Parts of the River Thames run throughout, while there are all sorts of incredible museums, galleries, bars and eateries all along it, such as the world famous Natural History Museum!
How Can Our Cleaning Agency Help You To Save Money?
By bringing in cleaners in West London when you can, you're sure to sidestep a lot of hurdles that could end up in some extremely large charges! Mounting dirt and bacteria can spread at a frightening rate, and you may not be aware of the hazards involved. Intense cleaning services of the type we offer, however, can have all those niggling chores dealt with in a fraction of the time it would if you tried to do it alone. Not only that, but the supplies we use are perfectly suited to the job and stop you having to stock up on inferior products yourself. Call Handy Cleaners on 020 3743 0505 right now to meet your new favourite home cleaning experts! Hire the best cleaning service in West London!
Areas we cover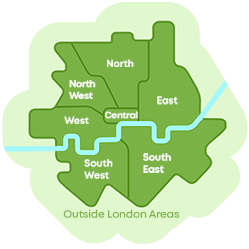 020 3743 0505
Call us now!
Book now

Testimonials
I want to give a big thumbs up to their house cleaners. Handy Cleaners worked tirelessly from start to finish. They proved their trustworthiness and reliability, not to mention the...
T. Gayle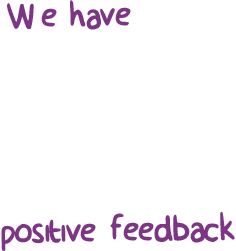 95
I want to give a big thumbs up to their house cleaners. Handy Cleaners worked tirelessly from start to finish. They proved their trustworthiness and reliability, not to mention the standard of the clean, which was amazing.
If I was to recommend a cleaning company, it would be this brilliantly professional company. I've used them many times for all sorts of jobs. The teams they've sent over have never put a foot wrong.
They're a home cleaning team unlike any others, and I've had, let me say the displeasure, of using quite a few. The way they conduct themselves, go about their work, is magnificent.
Their home cleaning team are reliable and trustworthy. I'd recommend this brilliant company without hesitation.
Show all
Reviews for our West London cleaning services