Why Come To our Cleaning Company in Central London Before Anyone Else?
For the entire Central London area, we represent the very highest quality in available cleaning services across the board. This can be more helpful than you think, especially when you consider just how difficult home cleaning can be to handle alone. It can mount up surprisingly fast, and leave you spending your days off working around the house! Avoid over exerting yourself and find a lot more extra time to relax by utilising our help at Handy Cleaners. Our teams of cleaners, fully versed on all the best cleaning solutions, will soon have even the most cluttered home sorted out. You can get the same executive treatment we offer all our customers, simply by calling 020 3743 0505!
Whatever Cleaning Service You Need – We Do It All!
House cleaning is our speciality, and our staff are completely trained in every aspect of a domestic operation. This might mean providing top level upholstery cleaning for your sofas. When you have this kind of work done you want to know you're using a cleaning company in Central London that can offer total security, and that's something we have in spades whether it's our carpet cleaning or more! We even do everything we can to conduct eco-friendly cleaning, which is often a great relief to our customers. For the full package that nobody else can provide, you're sure to find what you need in our range of possible options. No job is too big or small for our cleaning professionals!
What Makes Our Teams of Cleaners in Central London So Reliable?
There's absolutely no point in hiring the help of cleaning services if their staff don't really know what they're doing. Unfortunately, all too many companies rely on half-measures and are too used to taking shortcuts. Our teams of cleaners are at the absolute top of their game, and never drop the ball when it comes to implementing their effective solutions. That's what keeps our cleaning agency as the number one choice for the entire Central London area. What's more is that they can offer you a level of security in home cleaning that is utterly unparalleled. We'd love to hear from any potential new customers, so never be shy in grabbing the phone and contacting us through 020 3743 0505!
Getting to Know Central London
As its name suggests, Central London is nestled right in the middle of England's dense capital city. Its skyline is one of the most famous and well known around the world, and its high density make up leads to an impressive array of culture, landmarks and places of interest. Speckled all over the area are such attractions as The London Eye, the Tower of London and even Buckingham Palace. However, there are many public facilities for local residents including Sir John Cass's Foundation Primary School (to be found in Aldgate). Other amazing places of culture include the National Gallery, Abbey Road Studios and the Royal Albert Hall. There are many museums such as Whitehall's Guards Museum!
Inaction Can Cost You a Lot of Money! Hire our cleaning firm in Central London!
Too many homeowners in Central London believe too easily that they can get away with neglecting their house cleaning. The trouble is, down that road lies a lot of risk that can be easily avoided by using our cleaners. Don't let bacteria spread around your property and become more and more of a health hazard. Consult with us at Handy Cleaners and we'll make sure that you get a cheap yet effective answer that will have you jumping over those sanitation hurdles before you know it. We've worked hard to make our cleaning company the best around, so don't make the same mistake of many other homeowners by calling 020 3743 0505 right away!
Areas we cover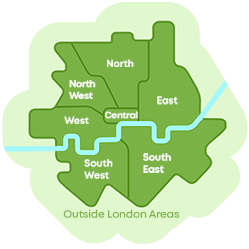 020 3743 0505
Call us now!
Book now

Testimonials
You always provide a brilliant office cleaning service; the cleaners are very wonderful.
L. Alexander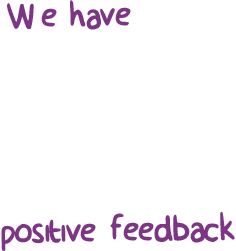 95
You always provide a brilliant office cleaning service; the cleaners are very wonderful.
The cleaners that do upholstery cleaning are brilliant at what they do. They always leave the furniture looking as good as new and feeling really clean, which is nice. They work quickly and efficiently making sure that they clean everything properly, which we really appreciate!
You have provided us with an excellent carpet cleaning service in the past. Their prices were very reasonable, and the service was great. I would firmly recommend them to others because we had such a good experience with them!
Handy Cleaners always provides an excellent cleaning service. The cleaners are really good and thorough at what they do, which is nice. We always receive a brilliant service when using them for this kind of thing so will continue to use in the future!
Show all
Reviews for our Central London cleaning services