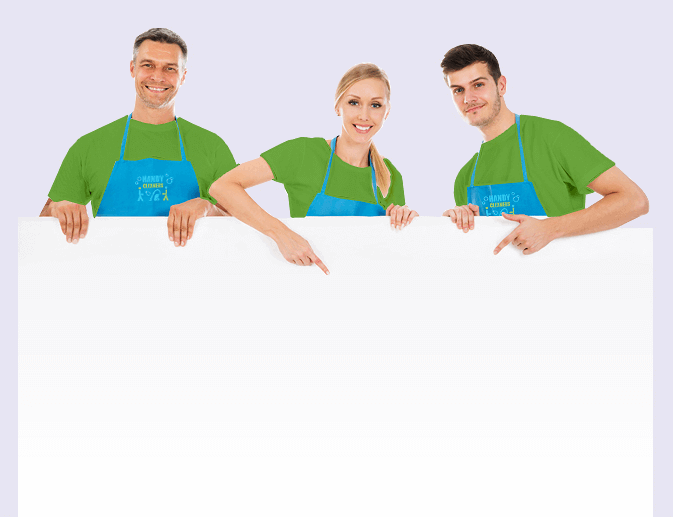 Need the Best Cleaners in Clerkenwell EC1?
At Handy Cleaners we wouldn't expect our customers to accept anything other than the best, because we know we don't. Our primary mission is to make sure that anyone and everyone in EC1 can afford and easily access the best cleaners in Clerkenwell. This means not only offering the very best cleaning service in town, provided by a highly experienced and efficient cleaning team, it also means offering the very lowest prices as a cleaning company in EC1, and making it an enjoyable experience for our customers. To find out more about the benefits of working with us call 020 3743 0505 today. Call now and we will offer you a free quote!
Book now
Expertise from Every Member of Our Clerkenwell Cleaners
To us there's no point doing something if you're not going to do it right, and in order to make sure we offer the best cleaning service in EC1, we need the best cleaners on hand to do it. And that's why we are very strict in who we hire, because our customers only deserve the best, most skilled and passionate cleaners helping with their Clerkenwell domestic cleaning. With extensive experience, huge amounts of expertise and a diverse range of skills, with us you will always get cleaners you can rely on completely. Call us on 020 3743 0505 anytime to speak to our team.
Enjoy a Happy, Healthy Home by Hiring Our Cleaning Services in Clerkenwell EC1
Keeping you and your family healthy is going to be one of your top priorities, and the easiest place to start is at home. By making sure you are on top of your domestic cleaning in Clerkenwell you can drastically reduce the amount of illnesses and health concerns you face.
But how to cope if you don't have time to do regular EC1 house cleaning? That's where we come in, at Handy Cleaners we specialise in helping local residents stay happy and healthy with our home cleaning.
Whether you need us every day, or just once off, we are always here to help. With expert Clerkenwell cleaners and the best prices it couldn't be easier to get fast, efficient house cleaning in a flash.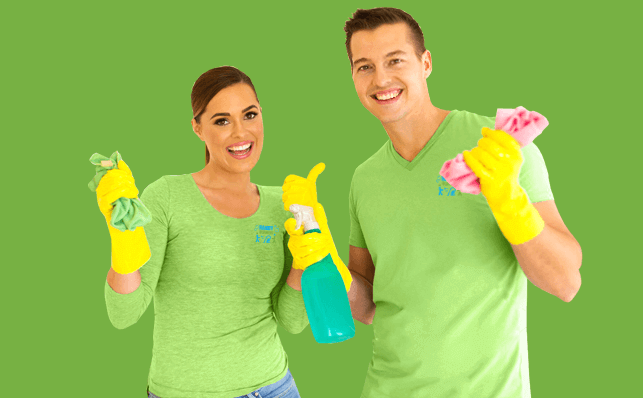 Get to Know Clerkenwell
Known in the past as being London's 'Little Italy' due to the large Italian population, Clerkenwell is located in central London within the London Boroughs of Islington and Camden. The area is popular with revellers thanks to the numerous pubs and restaurants around, including London's first gastropub, the Eagle. But it is also a hot spot for shoppers due to Smithfield Market, and there is plenty for history lovers to enjoy, as it used to be home to a number of prisons, and was the location the Clerkenwell Outrage in 1867. Today all its attractions can be accessed via nearby Farringdon station.
Book now celaning services in

clerkenwell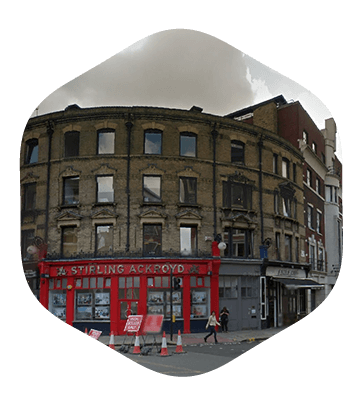 Book Cheap Cleaners in EC1 and Get the Best Deals for Home Cleaning in Clerkenwell
If you want the very best cleaning company in Clerkenwell, you might expect expensive prices to go alongside it. That's why a lot of people don't even bother thinking about hiring cleaners at all because they think it will be expensive. But that couldn't be further from the case at Handy Cleaners. We are committed to providing high quality, efficient cleaners services in EC1, at the lowest prices around. We promise you won't get better service, lower prices or a better quality cleaning team anywhere around, so call today on 020 3743 0505 to get your free quote. Whatever you need help with when it comes to home cleaning in EC1, we are the place to go. You'll be able to enjoy having a cleaner in your home, keeping on top of things when you need them, just book today to let us know when that is, and our team will be there to make your wish a reality. Don't worry about struggling with cleaning anymore, we're here to help. Call Handy Cleaners today and get a free quote on 020 3743 0505!
020 3743 0505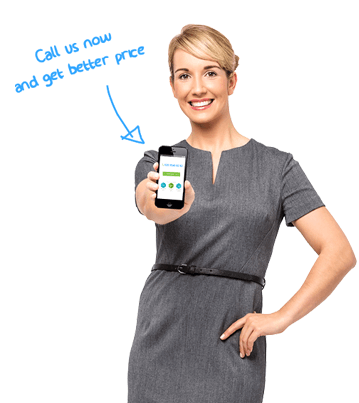 Below Are Few Examples of House Cleaning In Clerkenwell Completed Recently
Date
Service
Property size/Bedroom
Area
Price
06 October 2022
End of Tenancy Cleaning
4
Clerkenwell
£440,00
26 November 2022
House Cleaning
2
Clerkenwell
£75,00
13 October 2022
Carpet Cleaning
4
Clerkenwell
£295,00
16 August 2022
House Cleaning
3
Clerkenwell
£105,00
10 October 2022
Carpet Cleaning
4
Clerkenwell
£245,00
Other areas we cover
Testimonials
These cleaners are honest. They work as long as it takes to get your home cleaned perfectly in EC1, which is why I call them again and again.
Terry G.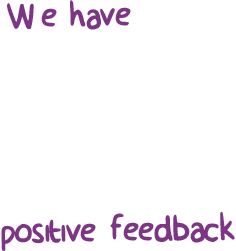 95
These cleaners are honest. They work as long as it takes to get your home cleaned perfectly in EC1, which is why I call them again and again.
My wife recently had major surgery. I hired the cleaners at Handy Cleaners to make regular visits to our EC1 flat for tidying. The cleaners are always friendly, but also professional, and they get the place spotless in less than two hours.
Quick, affordable and efficient upholstery cleaning from Handy Cleaners in EC1. Will recommend.
Based on the recent house cleaning service I enjoyed in EC1, I'll certainly be using this company again.
Show all
Reviews for our Clerkenwell cleaning services