South East London's Most Reliable Cleaning Service
There's a lot that sets us apart from other cleaning services in London, but not least of these is our pure dedication to high quality workmanship. We'll get you started with solutions you won't believe, and in no time your house cleaning can be taken off your shoulders and looked after by the professionals. You might not be prepared for our prices either, as we prove that you can hire cleaners without breaking the bank. In fact, we're a cost-effective cleaning firm in South East London that can even save you a lot of money in the long run! We stand up for hard work at Handy Cleaners, and you can get started with our help by calling 020 3743 0505 right away!
Whatever cleaning service Your Need we have you covered
Home cleaning is a wide discipline that incorporates a lot of different jobs, tasks and responsibilities. That's exactly why no local homeowner should be expected to handle it alone. We lead the charge in each of those separate cleaning services in a way that our competition can only hope for. We'll add a whole new comfort to your property with consummate upholstery, or help your floorings out with hard floor or carpet cleaning! Let us assist you in getting it all tied up, and you'll soon see why we're the most popular cleaning company in South East London. Consolidate all those mounting jobs by having us work out an individual schedule that works just for you!
Hooking You Up With the Best Cleaners
We won't accept anything less than the finest when it comes to selecting cleaners in South East London for our teams. It's this that ensures each of our customers of services they won't believe every time. We get our consistency from the faith we put in our home cleaning experts, and it won't take long for you to see what they're capable of. Our cleaners are even fully up to date with eco-friendly cleaning methods and approaches, which is something you won't find anywhere else from a local cleaning agency. Talk to our practiced specialists about exactly what we can help you with, by picking up the phone and dialling 020 3743 0505 while you still can!
What's To Find in South East London?
Made up primarily of the boroughs of Bromley, Bexley, Greenwich, Lewisham and Southwark, South East London is an always interesting, beautiful and bustling area. Found within Southwark is the amazing Southwark Cathedral, which stands in a place of worship over one-thousand years old! There are many educational facilities, such as Lewisham's Goldsmiths, University of London and Christ the King Sixth Form College. Both the Greenwich Heritage Centre and Discover Greenwich Visitor Centre are interesting places to visit, as part of the local World Heritage Site. Bromley is well known for its theatres and cinemas, not least of which being the impressive and historic Churchill Theatre, which has played host to numerous lauded shows across its time!
Are You Ready For The Only Genuine Money Savers? Book a cleaner in South East London today!
While it's true that our house cleaning has always been an outstanding quality, many local customers come to us for our unbelievable prices. We make it so that cleaners are available to homeowners of any budget, as we can always work something out that fits your personal circumstances down to the ground! Handy Cleaners is the kind of cleaning company you can lean on in those tough times. We'd love to help you find the extra time you're losing on household cleaning chores, and we're sure you'd much prefer putting your feet up than doing the hard work yourself! We'll have everything going for you straight away after a simple chat on 020 3743 0505! Hire us for home cleaning in South East London today!
Areas we cover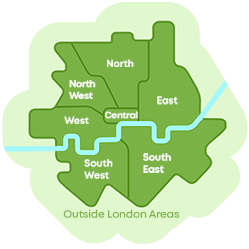 020 3743 0505
Call us now!
Book now

Testimonials
Without Handy Cleaners, my new home would not be so clean and tidy. They have the best domestic cleaning services around by far - I don't think I could live without them now!
Aaron Michaels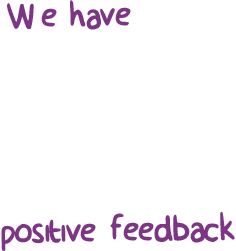 95
Aaron Michaels
08

Oct 2021
Without Handy Cleaners, my new home would not be so clean and tidy. They have the best domestic cleaning services around by far - I don't think I could live without them now!
Handy Cleaners always offers reliable, professional, and detailed home cleaning services. I am amazed at how hardworking these cleaners are
These cleaners are the best in office cleaning in town! They have high-quality service, professional staff, and attractive prices.
I own a restaurant and we needed our carpets to look like new for an upcoming event. For the carpet cleaners it was as easy as a child's game.
Show all
Reviews for our South East London cleaning services