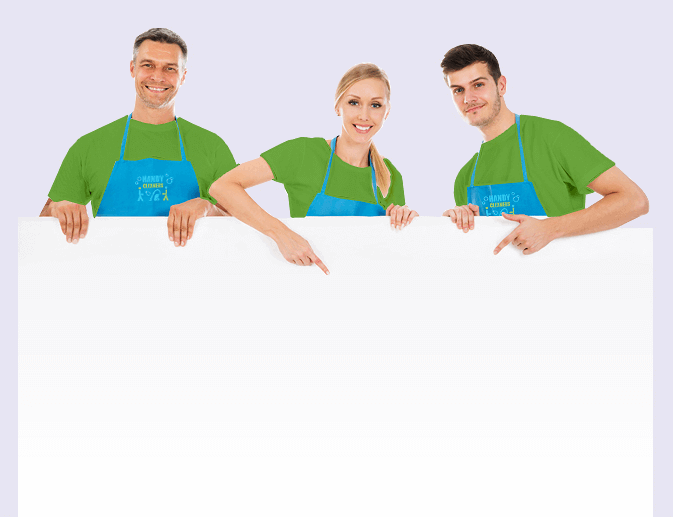 What are the Benefits of Hiring Our Professional Cleaners in Brockley SE4?
Hiring Brockley cleaners can be a great time, and money-saving investment. A quality, professional cleaning team will be able to help you not only with your regular domestic cleaning, but before and after moving, office cleaning, deep cleaning, and more. Your SE4 cleaners should be friendly, professional and courteous, by arriving on time, and completing assigned tasks promptly. They should listen carefully to your needs, and be willing to help should you have any questions or concerns. Finding a cleaning company in Brockley that can meet all these needs, while providing a quality clean, can seem daunting, but an established, professional cleaning services provider like Handy Cleaners can deliver quality customer service and achieve excellent results. We are always happy to speak with potential clients and answer any questions they may have, so give us a call on 020 3743 0505 and get a free quote.
Book now
Experience Matters when it Comes to Cleaning in Brockley
Another point to take into consideration when hiring cleaners Brockley is their level of experience. While it may be true that there are dozens of cleaning services SE4 to hire at any given time, it won't be true that they all have the same experience level. A professional cleaning team (with experience) is going to know how to do their jobs thoroughly, which products to use to achieve the desired results, offer a variety of services, and be as efficient as possible. A trained cleaning team will save you time, and the hassle of addressing a poorly done job. If you have any questions, call our Brockley cleaners on 020 3743 0505 for additional information, and they'd be happy to provide you with answers and examples.
A Cleaning Company in Brockley SE4 that Cares about Mother Nature
When it comes to a home cleaning in SE4 we offer a service that is second to none. Hiring a cleaning service that specialises in domestic cleaning, but does not harm your health is not an easy task.
Hire us and we can ensure seamless services suited to the unique task of helping you enjoy a cleaner home! Our cleaners in Brockley are proud to use eco-friendly products that are gentle on the Earth, while providing the elbow grease needed for thorough home cleaning!
You'll be delighted with the fresh, clean feeling and the comfort of home that you didn't have to break your back (or bank) to enjoy!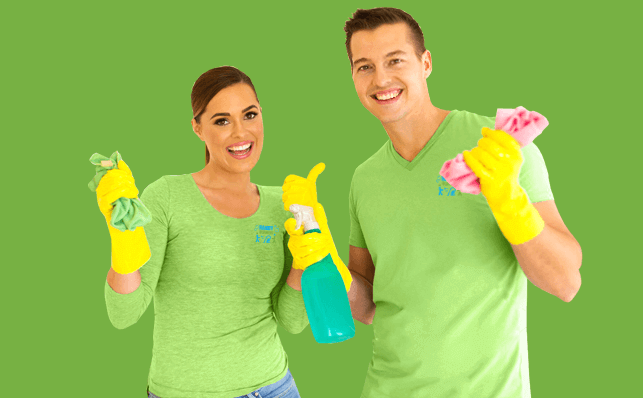 Enjoy Your Free Time in Brockley
Located in the London Borough of Lewisham, just five miles from Charing Cross, Brockley is an electoral ward and district in South East London. It has many attractive open spaces, such as Blythe Hill and the Hilly Fields. It is also home to Brockley Nature Reserve, a vast area of woodland lying next to Brockley railway station. Brockley's also renowned for its art scene. The iconic Lewisham Art House is located in the area, as is Brockley Jack Theatre and Brockley Street Art Festival, which has gained a reputation for putting on some sterling shows.
Book now celaning services in

brockley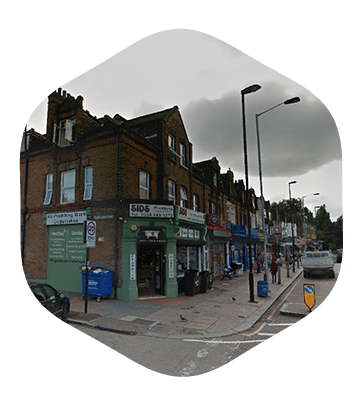 Book Cheap Cleaners in SE4
It is important to consider the value of the services your cleaning company provides as well. It shouldn't matter if you are hiring them for simple SE4 house cleaning, or if you are a business owner in need of a professional Brockley cleaning service, your cleaner should offer you the same high quality service and attention to detail at all times, as do our cleaners at Handy Cleaners. We believe everyone deserves to get a good value for their money, which is why we offer our services at very affordable rates that are sure to please almost as much as our team's immaculate cleaning skills! Give us a call and see for yourself! When you have finished doing your research about quality, local cleaning services in Brockley, you will find that our clients stand behind our claims, because they are true! We are dedicated to our work, our team, and most importantly, our clients. We want to meet and exceed your expectations regardless if it's a small, one time house cleaning, or a large, multi-faceted project for a business. We believe in our services, our affordable pricing, and our ability to provide for all of your cleaning needs. We would love a chance to speak with you in more detail about our cleaning service in SE4, and what we can do for you and your specific needs. Just give us a call whenever it is convenient for you on 020 3743 0505, and book our cleaners.
020 3743 0505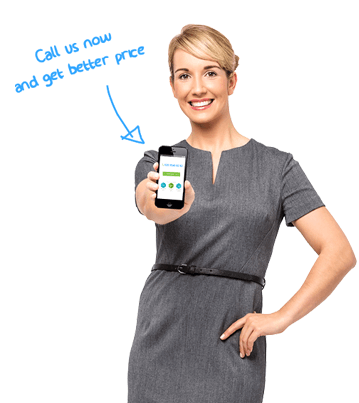 Below Are Few Examples of House Cleaning In Brockley Completed Recently
Date
Service
Property size/Bedroom
Area
Price
29 November 2022
End of Tenancy Cleaning
3
Brockley
£370,00
26 November 2022
House Cleaning
4
Brockley
£130,00
21 November 2022
Carpet Cleaning
2
Brockley
£160,00
08 August 2022
House Cleaning
1
Brockley
£75,00
13 September 2022
Carpet Cleaning
4
Brockley
£285,00
Other areas we cover
Testimonials
These cleaners are always on time for their cleaning appointments in SE4 and do a fantastic job scrubbing away all of the dirt in my home, especially during spring cleaning!
Clara E.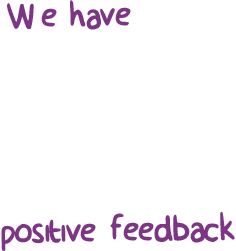 95
These cleaners are always on time for their cleaning appointments in SE4 and do a fantastic job scrubbing away all of the dirt in my home, especially during spring cleaning!
I am very happy with Handy Cleanerss cleaners. They have been cleaning my Brockley flat for about 6 months, and they do excellent work.
I want to thank their cleaners for the terrific job they did in my house in Brockley SE4. It was a brilliant clean. I look forward to enjoying such a service in the near future.
I'm usually quite picky, but even I couldn't find fault with the domestic cleaning service provided by this company. It was a top-notch service, one that I look forward to enjoying again in BR2 in the near future.
Show all
Reviews for our Brockley cleaning services