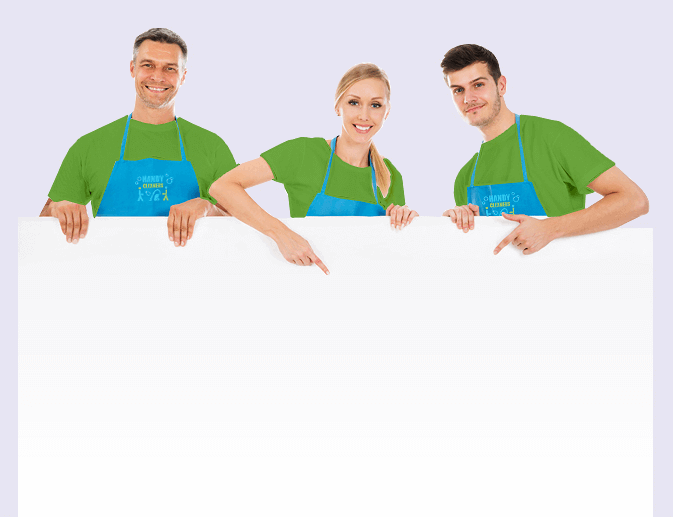 Quality Cleaning Services by Handy Cleaners Bromley, BR1

At Handy Cleaners we run on a few basic principles: the first is that we want to provide cleaners for everyone – no matter how big or small their property or business. Secondly, we want to provide all of our new and existing customers with unwavering quality of service and customer satisfaction. We are affordable to everyone because our prices are low and we beat our competitors in BR1. We have lots of services to choose from including house cleaning and tenancy cleaning. Our customers have praised our excellent services and simply love them because we have such a wide variety and choice. We are completely flexible! Our cleaning company is the best in Bromley, so call us on 020 3743 0505 for lots more information.
Book now
Home Cleaners You Can Trust
We have a large team of cleaners that are ready to come to your home and help you with the cleaning workload! They are efficient, trustworthy and reliable so there's no need to worry because we will never let you down. We complete all kinds of cleans from light to deep cleaning and large cleans to small ones. You don't need to live in a mansion to receive our services! Our cleaning services in BR1 are low cost, but that doesn't mean we provide low quality of service! Relax with us and get your home looking spotless and pristine with minimum effort. All you have to do is talk to our team of professionals on 020 3743 0505 and book an appointment time from a wide range of dates and times. Hire our Bromley cleaners and save effort and time!
Other Kinds of Cleaning Services
We don't just clean in your home! We have lots of other options available and another of our most popular services is our office cleaning package. Our cleaners have helped many, many business and offices in BR1 and BR2 turn their work environment into a place the employees can truly be proud of.
A clean office can transform your employees' minds because it can reduce stress and improve productivity. Your clients and visitors will feel comfortable and at ease in a newly cleaned and fresh office, so what are you waiting for?
Handy Cleaners want to help you transform your office, so use our cleaning services in Bromley and see the improvement in your business for yourself! We have low prices and deals too!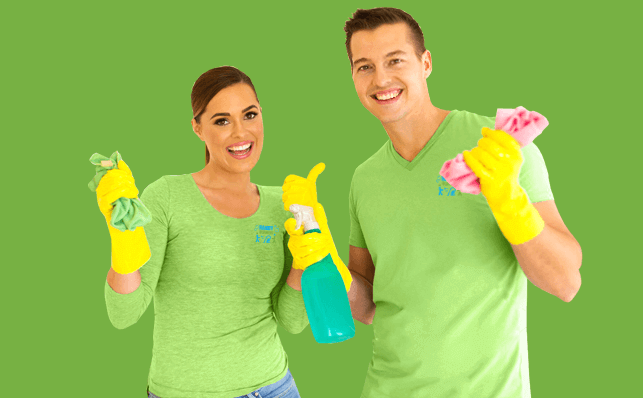 Bromley – the Location Explored
Bromley is a suburban town and is located in the London borough of Bromley. Historically, it was considered a market town which means that it had the right to host markets and that distinguished it from a village or city. The origins of the name are thought to have derived from the word Bromleag in a charter of 862. It has a high street which has cafes, shops and pubs. The Churchill Theatre is a common entertainment centre and was opened in 1977 by the Prince of Wales. Bromley also has a large library and its own Morris team. There are lots of schools and colleges in the area, including the Hayes School.
Book now celaning services in

bromley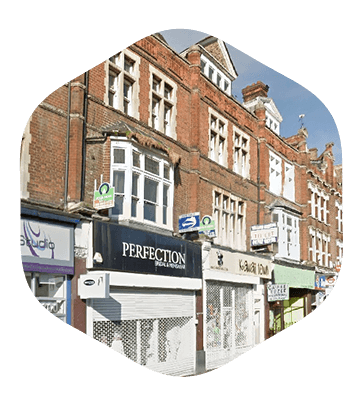 Book and Save with Our Cleaners
If you live in the local area of Bromley, BR2 then try our services for a limited time only discount price! They're cheaper than ever before because we have plenty of deals and offers available on top of our already low prices! You really can save a fortune with us by calling 020 3743 0505 and speaking to us about your cleaning job in BR1. We have fantastic offers on our commercial and domestic cleaning services, so why not give us a try? Treat yourself to a beautifully clean and fresh looking and feeling home or office today. We can save you time and money, so don't look anywhere else for professional cleaning services! Deals are going fast so beat the rush and hire our amazing Bromley cleaners!
020 3743 0505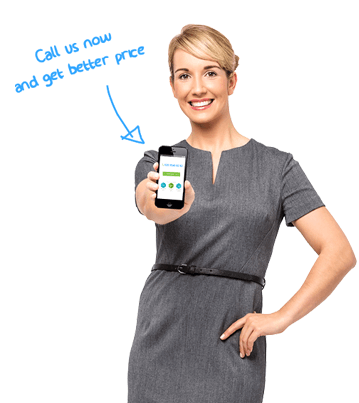 Our Testimonials
My family hired Handy Cleaners to come in and clean my house when I was ill last year, and they were very thorough. I have started to use them again periodically when I feel like my house in Bromley BR1 needs extra attention. The ladies that come are always very professional, and they get right to work. They have increased their price by a few dollars, but for what the team of cleaning ladies can do in a short time it is worth every penny.
I was not sure if Handy Cleaners would deliver or they were just good at advertising their services. I decided to try them by scheduling for upholstery cleaning at my house in Bromley. They surely delivered to the very last minute. Good job!
I was delighted with services from Handy Cleaners. They are without a doubt one of the best cleaning services in Bromley BR1.
Handy Cleaners crew is very friendly, and the cleaning service is the best. They are hardworking and dedicated to making life easier for you.
This is one of the top leading, cleaning services in the Bromley BR1 area. They have done a few jobs for me and always perform perfectly. I would recommend them to anyone looking for flat cleaning services.
I love to buy antique furniture for my home in Bromley, but I need upholstery cleaning to feel like it's not gross. Handy Cleaners handles my antique furniture so well, they've never torn or scratched a thing, and I feel like I can actually sit on my furniture in peace!
Very much appreciate the hard work of this great cleaning company in Bromley. They've really taken the pressure off over the last few months, and the house has never looked so clean.
I was having troubles reaching my kitchen shelves and the curtain boxes. Even when I reach them, I'm usually not able to clean them well. I decided to hire Handy Cleaners for house cleaning in Bromley and I was very much impressed with their work. The curtain boxes and the kitchen shelves were sparkling clean. I appreciate your efforts.
I never fail to be impressed with Handy Cleaners. I've been using them regularly for house cleaning in Bromley, and have never found them anything but excellent: professional, efficient staff, fast service, and very reasonable rates. Highly recommended.
I hired Handy Cleaners for some domestic cleaning while we went on vacation. We came home to an immaculate house. The whole place is spotless! We live in Bromley BR1 and you know how easy it is for the house to get messy if you live there. Do yourself a favour and hire them for all your cleaning needs!