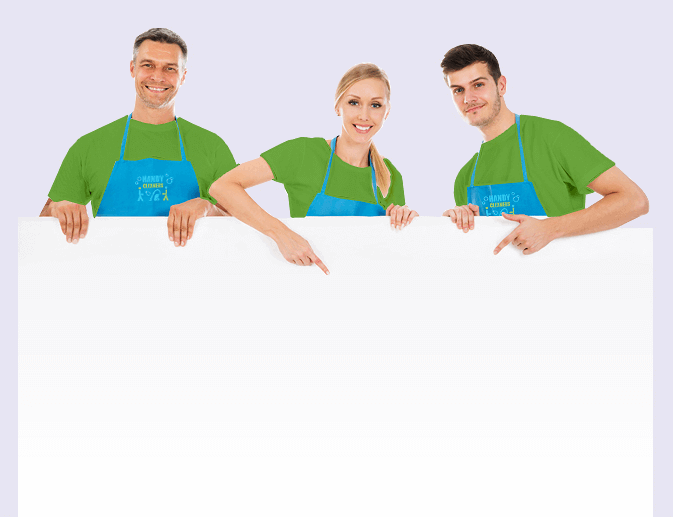 Get a Clean Home Now! Book our Handy Cleaners Harringay N4
When in need of professional cleaners Harringay - turn to Handy Cleaners. Do you have a party this Friday night and don't think you can spare the time out of your busy schedule to make your house presentable and tidy for the guests? Are your in-laws coming over a weekend visit and you still have to address the grease stains on the kitchen counter? Are you looking to sell your house and want to give your house the thorough cleaning that would make it alluring to prospective buyers? For these and all other cleaning needs, get in touch with our Harringay cleaning company on 020 3743 0505 today and speak to one of our representatives. We at Handy Cleaners are sure that we have the professional cleaning service that will meet your needs. If you wish, you can also discuss your cleaning needs with our expert cleaners N4 and we can make useful suggestions for you to choose from.
Book now
A Cleaning Company Harringay N4 that Gives You the Cleaners You Deserve
If you think that such excellent cleaning services will make a hole in your pocket, let us tell you that you don't have to worry about that. Our cleaning services in Harringay N8 are competitively-priced and affordable for everyone, whether you are a single parent or a student. We also offer free consultations for prospective clients and discounts on our house cleaning services for regular customers. Our cleaning techniques are certified and we take all steps necessary to ensure that we leave behind a clean and safe environment. For us, cleaning is as much important as it is for our clients. Our Harringay cleaners in N4 treat each client with respect and care. No job is too big or small for us. Whatever kind of cleaning you need to be done, get in touch with us on 020 3743 0505 and we promise you that we will give our 100% to it.
Hire Our N4 Home Cleaning Service and Live in a Healthy Home
Everyone deserves to live in a clean home, and one that is safe for them to live in. When you hire us for house cleaning in N4, we will make sure that we do not use any chemicals that will harm your health.
Our cleaning products are free of harsh chemicals and leave behind minimum residues. Our cleaning techniques are very powerful and work fast to give you a germ-free living space in no time.
Above all, the effects are long lasting, so you don't have to deep clean your home for a long period of time. Our Harringay home cleaning service will save you a lot of time and effort!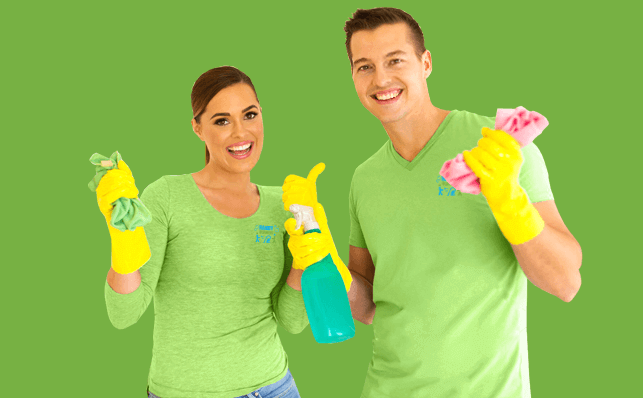 Get Familiar with Harringay
Harringay is covered by the N4 and N8 postcode areas in North London and is part of the London Borough of Haringey. Centred along the stretch called Green Lanes, it extends from Finsbury Park to Turnpike Lane. Even though it doesn't have a tube station of its own, the nearest Underground stations are Finsbury Park, Manor House and Turnpike Lane. Harringay affords cheap living and a vibrant community life with the City being not too far. Residential streets in Harringay have mostly Victorian terraced houses interspersed with council estates. Apart from the franchise stores in the area, there are a lot of small Kurdish, Turkish and Greek shops and restaurants that stay open through the night.
Book now celaning services in

harringay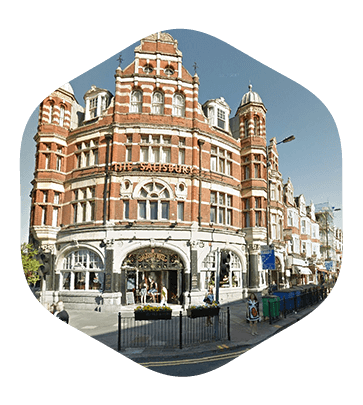 Book Cheap Cleaners in N4
The problem with hiring cowboy cleaners in Harringay for cheap rates is that there is no guarantee about the kind of cleaning service you would receive. You might end up with broken items or being charged extra at the end of the job. They might not have even touched upon the items that you wanted them to. When you hire our cleaning services, we will make sure that we do not give you a chance to complain or regret. Our N4 cleaning services come highly recommended by all our clients, both private home owners, tenants and office owners. Handy Cleaners pride ourselves on our professional behaviour, efficient cleaning and hardworking team that always arrive on time and completes the work within schedule. Our cleaning team will make sure that the client is happy with the results we achieve. Get a free quote on 020 3743 0505 now! If you are impressed with our credentials and want to use the cleaning services of the best cleaning company in Harringay N4, all you have to do is book on 020 3743 0505 or via the contact form on our website. We are also available to work on weekends, evenings and even offer same day cleaning service for a very reasonable price. We also have exclusive offers every day, so book our cleaners now!
020 3743 0505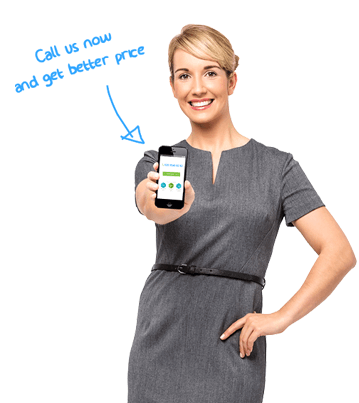 Our Testimonials
I had a deep cleaning today and so pleased with how the house looks. I can tell they got into the corners, baseboards, behind furniture, etc. The customer service with Handy Cleaners was exceptional. I would highly recommend to anyone in Harringay and will use your services again. Thank you!
I recommend you to anyone in Harringay who is in need of professional house cleaning services.
Awesome customer service experience. They took the shortest time possible to clean my house, including the carpet. I cannot recommend Handy Cleaners highly enough.
I have worked with Handy Cleaners for several years, and because of that, they already know how I prefer things done. I no longer have to tell them what to do, nor do I have to keep repeating myself. I have always been satisfied with our first encounter. Worth every penny for sure!
Fauna Michaels
23

Oct 2019
My mum came to stay with us for a few weeks. I wanted the flat cleaned before her arrival, so I called this Harringay area cleaning service as I had used them on several prior occasions. As always, they did a great job.
Stop what ur doing and call this cleaning company in Harringay, you will be happy and so will your furniture and rugs.
I got a great price from Handy Cleaners for spring cleaning in Harringay and their work was impeccable.
The cleaners are always doing a great job, they are dependable and pleasant to have at my place in Harringay. Handy Cleaners seems to have invested in their employees since their passion is self-driven. They are nothing less of awesome.
I may never clean my own house again after seeing the great job Handy Cleaners made of the spring cleaning.
I'm so happy with our fresh and clean carpets in Harringay, N4 and the price was great!