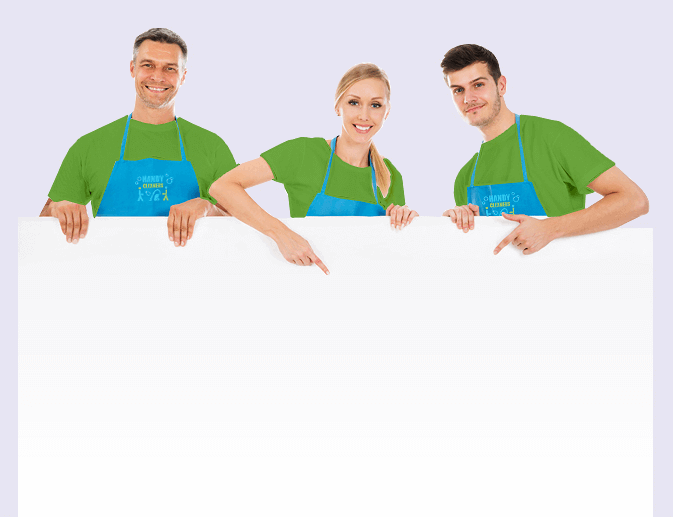 The Most Professional Cleaners in Kentish Town NW5!
Our cleaners have a reputation for delivering 100% customer satisfaction to local businesses and residents in Kentish Town for the years we've been operating! We deal with end of tenancy cleans for landlords, regular office cleans and standard house cleaning among our comprehensive service range. What's more, we offer the best value for money in the NW5 area. It doesn't matter if you just want a one-off cleaning service for one room in your property or a regular cleaning service for your entire house. At Handy Cleaners we have the best prices and the most professional cleaning services. Our professional Kentish Town cleaners in NW5 are experienced with everything from upholstery, curtains, and carpets through to tiled and wooden flooring, walls, ceilings and paintwork. We deliver a thoroughly professional cleaning service at incredibly low prices. Call 020 3743 0505 today for a free consultation!
Book now
Spotless Results with Our Professional Cleaning in Kentish Town!
We have operated in the NW1 area for many years delivering 100% customer satisfaction. Our experienced and skilled cleaners Kentish Town know exactly what is required to get the most daunting job done and come armed with everything needed. You may think you've got it covered by dedicating an hour or so of your leisure time to the job. We bet you'd rather not bother at all! Can you put a price on enjoying your quality time without the hassle of home cleaning? We take away all the aggravation of household tasks, delivering a professional cleaning service in NW5 at incredibly low prices. If you want to see for yourself, call 020 3743 0505 now!
Environment-friendly House Cleaning NW5 at Low Cost
If you or anyone in your family suffers from allergies, you'll know how house dust can trigger an attack! Why wake up every morning sneezing when we can remove dust particles from deep inside your carpets, curtains, furniture, allowing you to breathe more easily?
We use completely eco-friendly cleaning methods and products to ensure no potentially harmful residue remains. We don't create hazardous fumes or use industrial chemicals to achieve a clean.
Our environmentally friendly NW5 home cleaning system gets the job done with 100% efficiency without harming the environment. You'll notice the improvement in air quality in your rooms after our professional cleaners NW1 have worked their magic. Sick of sneezing uncontrollably? Call 020 3743 0505 and save money by hiring us for cleaning today!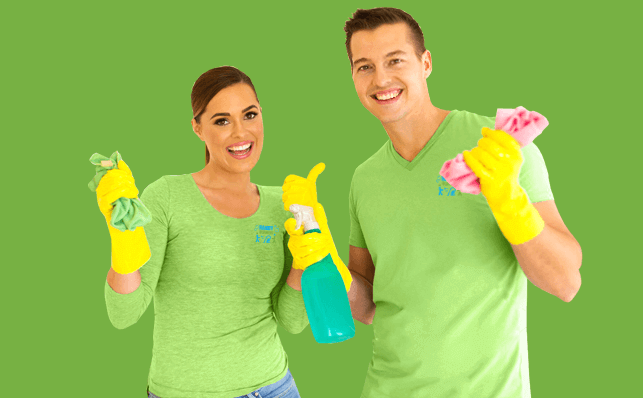 More about Kentish Town
Kentish Town is an area in London within the London Borough of Camden, originally a settlement along the River Fleet which today runs underground. Its most famous resident was probably Karl Marx and the film 'About a Boy' was filmed in the area. Kentish Town Road is where one of London's several disused London Underground or 'tube' stations is located. Closed in June 1924 after strike action at the nearby Lots Road power station, it meant the lift couldn't be used and it never re-opened. Now its building is occupied by a massage parlour and 'Cash Converters' although there are proposals to re-build the station. Property in the area dates back as far as the mid-18th century having avoided damage during the wars, resulting in some very interesting local architecture remaining.
Book now celaning services in

kentish-town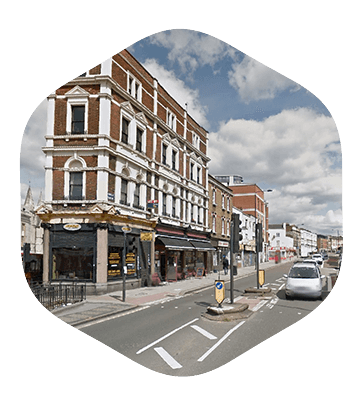 Book Cheap Cleaners in NW5
Over the years we've been working in Kentish Town, we've listened to what our customers have told us. This has led to us developing a comprehensive range of cleaning services that are guaranteed to deliver maximum cleanliness at an unbeatable price. Our cleaning team arrive at your property in Kentish Town armed with everything they need to deliver a completely professional finish. You won't believe your eyes when you see how a room can be transformed by our Kentish Town cleaners! Why waste your own time on NW5 domestic cleaning chores when it can make you irritable! Leave it to Handy Cleaners and while you're at work, our cleaning team will work our magic so that you are welcomed by a spotless home when you return. Enjoy your home a whole lot more and relax comfortably knowing we've done the hard work for you! If you've tried the rest, you need to hire the best! With our incredible money back guarantee you really can't go wrong. We will come to your property in Kentish Town with everything needed to transform it into a spotless area you can truly relax in. We can deal with delicate fabrics and textiles through to hardwearing marble and difficult to clean glass. There is nothing we haven't faced in our years of operating our local cleaning company in NW5. If you fail to be more than 100% satisfied with our professional cleaners, we give you your money back in full! No quibbling, no questions asked. We make that guarantee because we can stand by it – although we never have to! You will see incredible results overnight with our amazing low-cost cleaning service! Call 020 3743 0505 and book our cleaners now for the best price!
020 3743 0505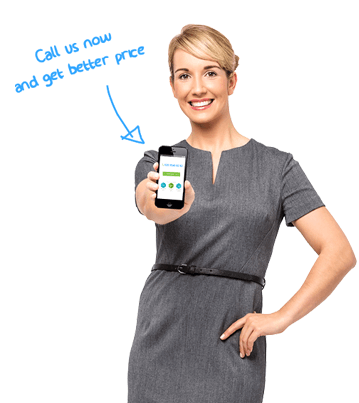 Our Testimonials
Love this company and their crew. Very detailed and consistent. Company easy to accommodate my schedule and always here weekly in NW5 love them!
Ever since I started having my house in NW5 cleaned by your professional cleaners, I have never looked back nor do I intend to!
The Cleaners from Handy Cleaners have the best carpet cleaning service in NW5. Thank you for making my house a home again.
I would like to highly recommend this cleaning company from Kentish Town to anyone in need of the best upholstery cleaning services.
What a top-notch cleaning company; they did an amazing job at my NW5 area flat and will be back next week for some carpet cleaning. Would recommend.
I don't usually write reviews, but these NW5 cleaners really outdid themselves this past time! I am so so so happy!!!
Nice to have such a good cleaning company in NW5 that doesn't charge the earth for their services.
One thing I'm very sure about this cleaning company in Kentish Town is that they take good care of their clients. They normally create value for your money. Once they offer you their services you feel very much appreciated. Keep it up.
I've not exactly a dab hand with a mop and bucket, so it's a true delight to be able to leave all my cleaning needs to this very efficient cleaning company! Thank goodness we have this kind of service in NW5.
We have hired Handy Cleaners to do 2 rug cleanings for us and they did a great job both times. Good choice in NW5.