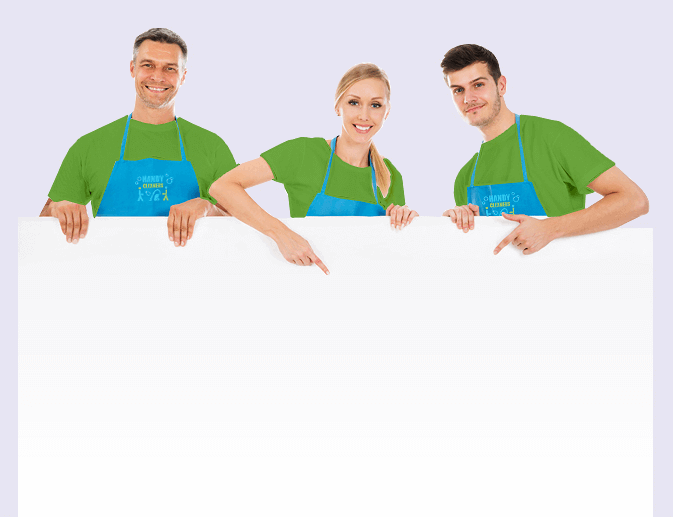 The Easy Way to Hire Professional Cleaners in Wandsworth SW8
Come meet your local cleaners Wandsworth. We all know that Wandsworth life is busy, you've got work, family and friends to worry about, and if you are lucky, maybe even some 'me' time to fit in. What you probably don't want to be doing however, are the boring, but important tasks, like washing, house cleaning, ironing and all those other chores. But of course you need to do these things...or do you? If you are sick of slaving away doing home cleaning in SW8 that never seems to end, and would like cleaners to come and do it for you, then get in touch with Handy Cleaners on 020 3743 0505 today, and we'll send our cleaning team to you.
Book now
Make the Most of Our Cleaning Services in Wandsworth
Whatever the reason you are considering hiring a company you want to make sure you get the very best quality of cleaning as a result. At Handy Cleaners we offer a 100% satisfaction guarantee to all of our customers, and we're proud to say no one has ever used it. That is because we only hire the very best cleaners in Wandsworth SW11. From simple tasks such as regular hoovering, to more complex projects like end of tenancy cleaning, and deep cleans, our Wandsworth cleaners have the skills, knowledge and expertise to do it all, and more importantly, do it well. To find out more about our SW8 home cleaning services call 020 3743 0505.
Cleaners in Wandsworth SW8 Who Save the Planet While Saving You Time
It's not always easy to know how we can help when it comes to being environmentally friendly, and sometimes it feels like there is nothing we can do. But when it comes to hiring cleaners in Wandsworth SW8, you can play your part, but making the right choice of SW11 cleaning company.
Our team are fully committed to ensuring minimal impact on our environment, using natural and non-corrosive products and methods that keep the planet healthy.
So if you want to hire a professional company and also want to know you're helping the planet, there's only one place to go. Call 020 3743 0505 today to book.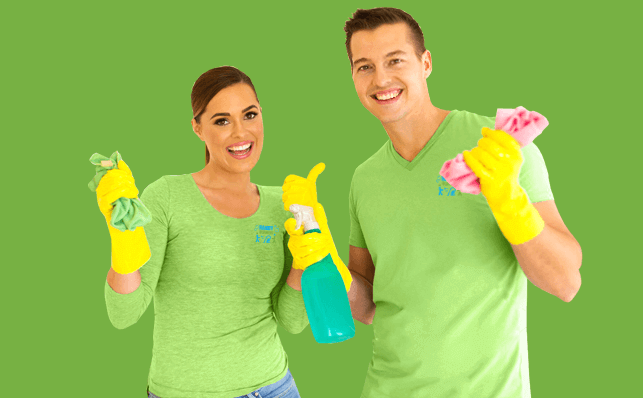 Enjoy Your Day in Wandsworth
Found within the London borough of Wandsworth, the district of Wandsworth is a popular destination for tourists as well as those looking for somewhere convenient to live. It is named after the River Wandle which joins the Riven Thames at Wandsworth. Some of the nearby attractions for those visiting Wandsworth include Battersea Park and Power Station and of course the Dog's Home. There is also the Wandsworth Museum and the De Morgan Centre, for those interested in history. The area is served by a number of railway stations including Wandsworth Common and Wandsworth Town, as well as Southfields tube station.
Book now celaning services in

wandsworth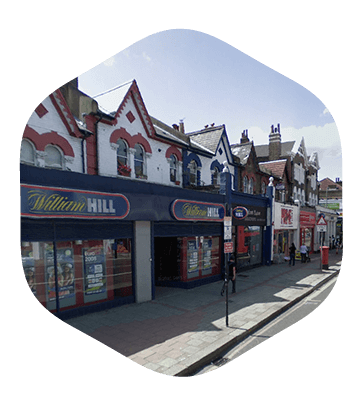 Book Cheap Cleaners in SW8
If there's one main thing that puts local Wandsworth residents off the idea of hiring a cleaning company in SW8, it's that they think it will be super expensive, and over-indulgent to hire cleaners. But we are here to tell you it doesn't need to be that way. With our cleaning services, everyone in SW18 can afford to hire a professional cleaning team to help out with all those boring, dirty and time-consuming tasks. We offer superior cleaning without the extortionate prices you might find elsewhere, allowing you the luxury of time, while still getting a fabulously clean home in. We think that when it comes to booking cleaning services in SW8 it should be as simple a process as possible. Our mission is to ensure that from the moment you call us up on 020 3743 0505 to enquire about our cleaning service, you shouldn't have to worry about a thing. That is why we not only offer an incredibly simple booking process, and free quote to get you started, we also offer flexible appointments, the option to quickly upgrade your level of service, and regular communication to make sure you're happy. That's how we do it, and that's why we're the best cleaners in Wandsworth.
020 3743 0505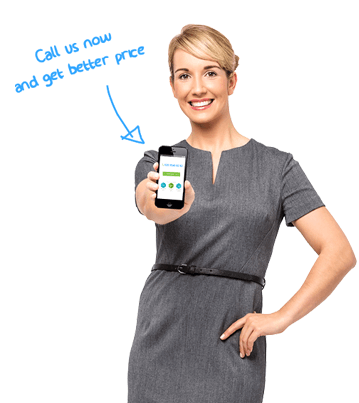 Our Testimonials
They did an excellent job cleaning our apartment in SW8 when we moved out - they communicated effectively with us, showed up on time, cleaned VERY quickly, and the place looked amazing. Worth every penny, and I would hire them again.
I had the scheduled for deep-cleaning services for my elderly aunt in Wandsworth. She was super impressed with what the cleaning crew did at her place. They even managed to relocate a pair of earing she lost several years ago. Thank you, Mallow, you were so kind, and you made my auntie so happy. Highly recommend.
Handy Cleaners' cleaners are very friendly, and their vast knowledge about almost all the stains is unbelievable! They are best in SW8 for a reason.
The best upholstery cleaning service provider in Wandsworth. Worth every penny.
These cleaners are talented and affordable. They recently did carpet cleaning at my flat in Wandsworth. I would hire them again.
Since my wife passed away, I have really neglected the home. A friend called these cleaners for me and they came out to my Wandsworth home and fixed the place up. It looks great. I always forget how much a clean living space can do for your happiness.
Fiona Hastings
27

May 2019
Just delighted with how well the cleaners from Handy Cleaners handled my upholstery cleaning in Wandsworth SW8 last week. They made sure to patch test the fabric before starting, and the results are flawless. I'm so impressed, I've decided to book them back next month to help with the spring cleaning.
Our company in Wandsworth last month was on a very tight budget so we thought these folks couldn't work within our financial parameters but surprisingly, they had very friendly deals which we found to be favouring to our situation. Your office cleaning services were highly appreciated. Keep up the incredible job you do.
Very impressed with the service I got in Wandsworth this week. Your cleaners got the house looking cleaner than I'd thought possible. You can look forward to more business coming your way soon!
What a great cleaning company - they are the best in Wandsworth SW8.