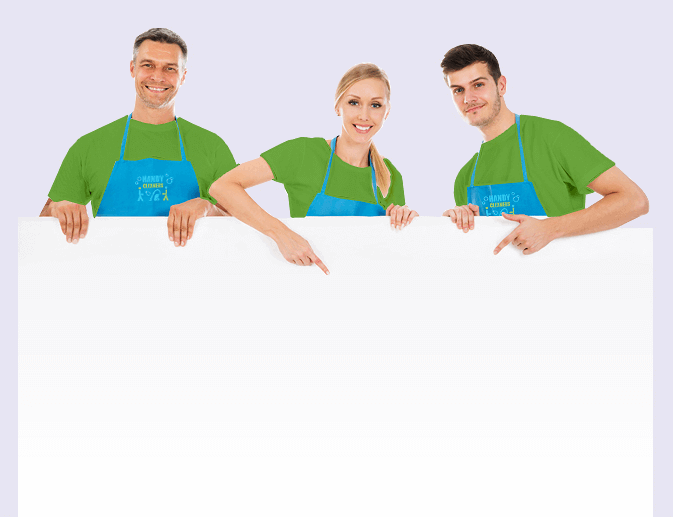 Your Reliable Cleaners In Tufnell Park N7
It doesn't matter what it is that you want to hire cleaners for in Tufnell Park, whether it's a one-off home cleaning after a bog event, or access to regular cleaning services in N7 to stay on top of the daily chores. At Handy Cleaners we are more than happy to step in and help with it all. We offer a complete range of domestic cleaning options, from simple tasks such as polishing, washing and vacuuming, to complete deep cleans. Our team are here to help in any way they can, so get in touch today on 020 3743 0505 and let us know how we can help.
Book now
Great Cleaners Tufnell Park on Your Doorstep
You might not think it, but high quality house cleaning requires a great deal of skill to do properly. If you've ever tried to clean your house yourself and been disappointed with the results, you'll recognise how true this is. At Handy Cleaners we also recognise that it takes someone very special to become part of a cleaning team, they have to not only be great at making things sparkle, they have to love doing it too. This is precisely what our house cleaners Tufnell Park N7 offer. They are the best of the best in N19, and they are ready and waiting to help you.
The Cleaning Company in N7 that Cares
As a cleaning company in Tufnell Park it is important to us that our customers know that we not only care deeply about them and their N7 cleaning needs, but that we also care about this gorgeous planet we live on.
This is why we are proud to be one of the only house cleaning teams in N19 that uses completely natural, eco-friendly products in our services.
We know how damaging those man-made chemicals can be to the environment, and your health, so we have ditched them all, and have gone completely au-naturel - see how this gives you superior cleaning, by booking today.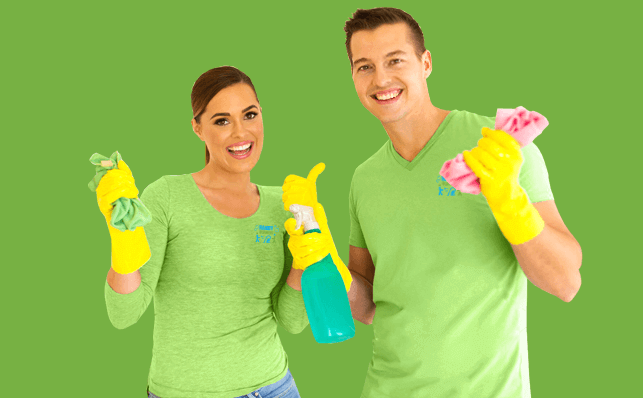 Tufnell Park Guide
Tufnell Park is one of the districts located in the two London boroughs: that of Islington and Camden. Being fairly central, Tufnell Park offers great access to a range of top attractions including London Zoo, the Tower of London, and the Arsenal Emirates Stadium. Despite its name there isn't actually a park in the area, but was named after the family that owned much of the property in the area at the time it was developed. It sits atop one of the ancient Roman roads that led to Hampstead Heath. The area is also popular for tourists thanks to the great shopping options and entertainment.
Book now celaning services in

tufnell-park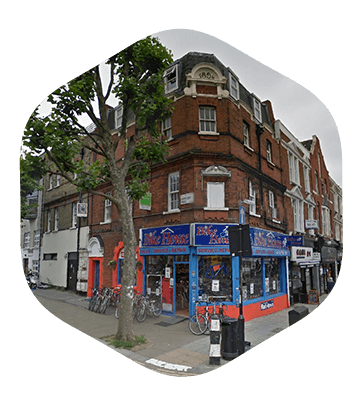 Book Cheap Cleaners in N7
We'll admit that it's not often you find truly affordable quality in London, especially in N7. But when it comes to cleaning services, you are in luck. Our Tufnell Park cleaning team are not only able to offer a complete and unbeatable cleaning service, they do it without breaking your budget, no matter what it is. We provide domestic cleaning that everyone in N19 can afford, with a great selection of cleaning packages, and discounts on additional home cleaning services. Don't believe us? Why not give us a call on 020 3743 0505 and find out for yourself by getting a free quote. If there is one thing that our cleaners can guarantee for our customers it is a hassle-free life, and a clean home of course. With our home cleaning you can simply let us know what it is you want done, and leave our team to it. They are experts in all the nitty gritty bits, so you won't need to worry about telling them how to do it. So if you live in Tufnell Park N7 or beyond, and want a fabulously clean home, without any hassle, and all for a great price, get in touch on 020 3743 0505 and book our cleaners today.
020 3743 0505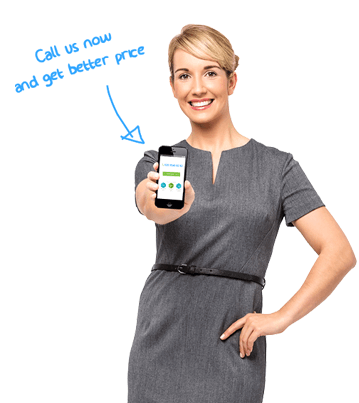 Our Testimonials
We are so glad we called Handy Cleaners. They did an awesome job washing our house windows. They were great to work with and very friendly. We would highly recommend to anyone in N7. Thanks, guys!
I don't think words and five stars ratings would really express how good their services are. Seeing is believing, everyone in Tufnell Park should hire their different cleaning services.
Best home cleaning services in Tufnell Park N7! Always very thorough and keen. They were able to work with my tight schedule, and they didn't mind showing up at my house at night. Thank you so much; I highly recommend.
I decided to hire Handy Cleaners for the end of tenure cleaning after my landlord recommended them. They did a superb job cleaning after my mess that had accumulated over the years.
My husbands' favourite chair was in need of a good scrub down. I hired Handy Cleaners in Tufnell Park N7 to do some upholstery cleaning. The chair looks lovely, and they did not overcharge me.
I had my office space in Tufnell Park N7 cleaned professionally by this company. I was nervous to call them because I thought it would be really expensive. These cleaners are affordable, efficient, and did a really good job.
Handy Cleaners have been doing a marvellous job of keeping my house in Tufnell Park N7 looking sparkling since I started using them for domestic cleaning. I just hope they keep up the great work.
Since my wife conceived a bouncing baby boy, she hasn't been able to multi-task taking care of our baby and house cleaning and I've also been busy with work so we made arrangements with this company in N7 and they have always ensured we are well taken care of. We highly appreciate your services.
I've been drawing on the help of Handy Cleaners for some time now, and it's fair to say I'd never go to another cleaner in Tufnell Park again. Highly recommended for their efficiency and diligence.
I wanted to have the house deep cleaned for my wife's birthday and they did such a great job, the house looks immaculate, I was shocked and my wife was too. Great house cleaning in Tufnell Park N7, give them a try.