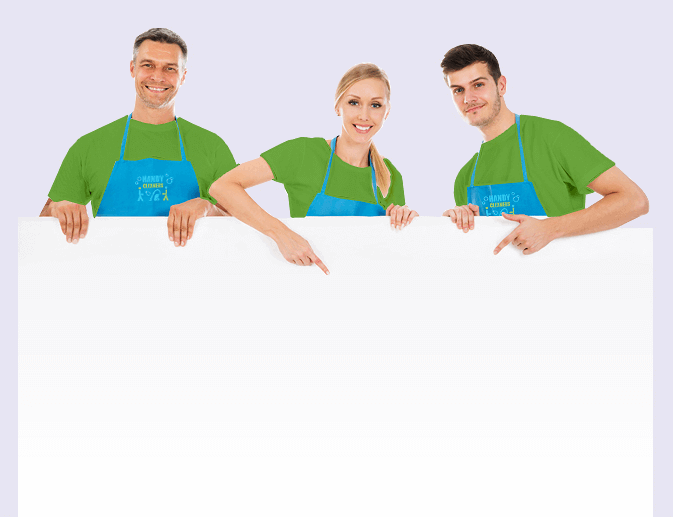 Earl's Court's House Cleaners
Earl's Court Cleaners
020 3743 0505
You Won't Find Better Cleaners in Earl's Court SW5 than Handy Cleaners
Allow Handy Cleaners to introduce our professional Earl's Court cleaners to you. We have teams of experienced and skilled cleaners operating throughout the SW10 area, meeting the cleaning needs of homes and businesses. Our skilled cleaning team can undertake all standard cleaning jobs from end of tenancy cleaning, upholstery, carpets, curtains and flooring of all types to workplaces, including office premises. Our customers include local residents, landlords and businesses and we have a reputation for 100% customer satisfaction. At Handy Cleaners we guarantee our cleaning services in SW5 will delight and surprise you! You can't really go wrong! Call 020 3743 0505 right now and get a free estimate for our exceptional cleaning services.
Book now
The Most Affordable Cleaning Services in Earl's Court SW5
Do you really have the energy to handle your Earl's Court house cleaning on your weekends? Perhaps it's nice outside and you would rather be out and about but you have to schedule a clean before you can truly relax! Even if you gather enough energy to spend a couple of hours dusting and polishing, most likely you'll only get to the surface dust. You may think that our cleaning services are going to be expensive but you're wrong. We know we offer the best rates in the area and our SW5 home cleaning service is unparalleled! Professional cleaning is what we do and we do it very well at amazingly low prices! It feels like a privilege to have your home cleaned by professional cleaners Earl's Court and at our prices, it almost is!
Our Customers Tell Us We're Simply the Best Cleaning Company in Earl's Court
Our customers trust our professional cleaners to visit their properties in Earl's Court in their absence, confident that when they return they will be delighted we've been there. At Handy Cleaners we don't want to disrupt your day and you don't want to be trying to relax while we're working!
It makes sense for our cleaning team to work their magic while you're working so that when you come back, you can get straight on with enjoying some much-deserved relaxation. No more distracting dust on your TV screen while you're trying to watch your favourite shows!
Our SW5 cleaning team will remove all traces and all specks of dust, dirt and grime from your home or office environment in the SW3 district so you can use it to relax or work without the distraction of a less-than-clean room! From regular office cleaning to one-off domestic cleaning in Earl's Court, we have you covered!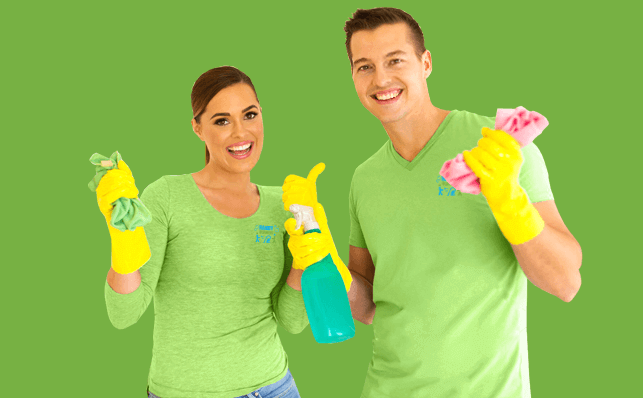 Get to Know Earl's Court
Earl's Court is an area found in the Royal Borough of Kensington and Chelsea, one of London's most affluent and sought-after places. Earl's Court is most famous for the Earl's Court Exhibition Centre, which is one of the country's biggest indoor arenas, and which houses everything from concerts to conventions. Some of London's most famous museums, the Victoria and Albert museum, the Natural History Museum and the Science Museum are found just a short walk away from Earl's Court. Neighbouring locations include Chelsea, South Kensington, Brompton and Fulham. Travelling to the area is easy thanks to the Earl's Court and West Brompton Underground tube stations.
Book now celaning services in

earls-court
Book Cheap Cleaners in SW5
Because we are 100% confident in the excellence of our service, we offer a complete no-quibble money back guarantee! We expect you to be delighted with the results and price because our track record with our local customers in Earl's Court has told us the same. This is why they return to us whenever they require our unbeatable professional cleaning services at low cost. Our efficient cleaners Earl's Court SW5 use the latest technology and powerful eco-friendly products to remove all traces of grime, dust and stains in your home or office environment. We know you'll be delighted with the results and save money in the cleaning process! Call 020 3743 0505 now for a no obligation quote! You will get a cost-effective cleaning service in SW10! Our amazing SW5 house cleaning system creates a healthy environment in your home. How? We use completely eco-friendly and safe cleaning products for a start! Our chemical-free products don't create harmful vapours or leave nasty residues, leaving you with a distinctly improved air quality in your home or office. Our expert cleaners will remove more tiny dust particles than any other system is capable of. If you suffer from allergies and wake up sneezing every day, you'll notice the difference with our guaranteed overnight results! You'll not only be impressed with how clean your home in Earl's court is, you'll be delighted at how you can breathe freely once again! We have reduced our prices for home cleaning making us even better value than ever. How can you possibly resist? Don't! Call 020 3743 0505 and book our cleaners today!
020 3743 0505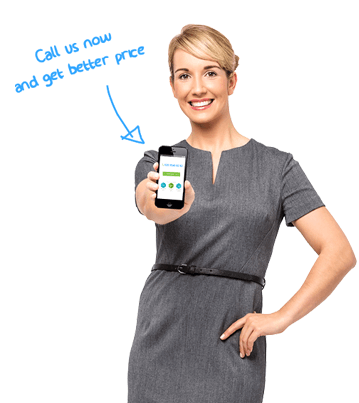 Below Are Few Examples of House Cleaning In Earl's Court Completed Recently
Date
Service
Property size/Bedroom
Area
Price
19 August 2022
End of Tenancy Cleaning
4
Earl's Court
£440,00
18 October 2022
House Cleaning
1
Earl's Court
£70,00
16 October 2022
Carpet Cleaning
4
Earl's Court
£285,00
27 August 2022
House Cleaning
1
Earl's Court
£75,00
24 November 2022
Carpet Cleaning
2
Earl's Court
£130,00
Other areas we cover
Testimonials
I used Handy Cleaners for office cleaning in Earl's Court and was thrilled with what transpired. Everything was completed professionally and to a high standard. My boss was very happy...
Karl S.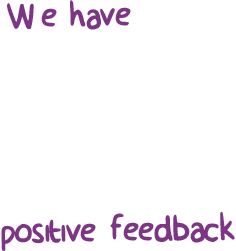 95
I used Handy Cleaners for office cleaning in Earl's Court and was thrilled with what transpired. Everything was completed professionally and to a high standard. My boss was very happy with my choice.
The best in house cleaning experiences I have ever had for my flat in Earl's Court. Handy Cleaners came through and did a fantastic job at cleaning what we needed, highly suggest going with them.
This is going to be my cleaning service from here on out. Their cleaners are fantastic and their prices are cheaper than any of the other Earl's Court SW5 cleaning companies I called.
I got office cleaning in Earl's Court SW5 done on the cheap with this company. I'm happy to report that the standard of service wasn't compromised. Everything was professionally carried out. It was a cost-effective solution for my business.
Show all
Reviews for our Earl's Court cleaning services